MTRWESTERN'S COMMITMENT TO SAFETY
It is our commitment to our passengers and to those with whom we share the road, to create a safe, comfortable, and hospitable environment by following all posted speed limits and safety signs, providing reasonable accommodations for all passengers, and by being completely prepared for any situation that may arise.
Safety on an MTRWESTERN shuttle bus or motorcoach falls into three categories:
Driver Training
MTRWESTERN
recruits skilled and personable licensed commercial drivers and puts them through industry leading driver training to indoctrinate them into our Safe Driving Culture. Prior to being hired, every driver undergoes extensive interviews, drug screening, and a complete background check. The depth of training is based upon the driver's existing skill level, familiarity with the vehicles in our fleet, and experience on the routes we drive.
All MTRWESTERN drivers are trained and certified in the Smith System accident avoidance program – exceptional driving skills are needed when navigating large vehicles through congested city streets, steep mountain climbs, and busy highways. Our drivers begin their shifts well rested and ready to drive in any weather condition, day or night.
Fleet Maintenance
MTRWestern
maintains a fleet of more than 180 vehicles, including 12 seat passenger Sprinter vans, mini coaches, executive mini coaches, transit-style equipment, and full size motor coaches.
To keep our fleet running smoothly, we perform comprehensive vehicle cleanings and inspections before every run, and have an elaborate preventative maintenance program to perform regularly scheduled maintenance services at key intervals throughout the operational life of all vehicles in our fleet.
Learn more about MTRWESTERN Fleet Maintenance.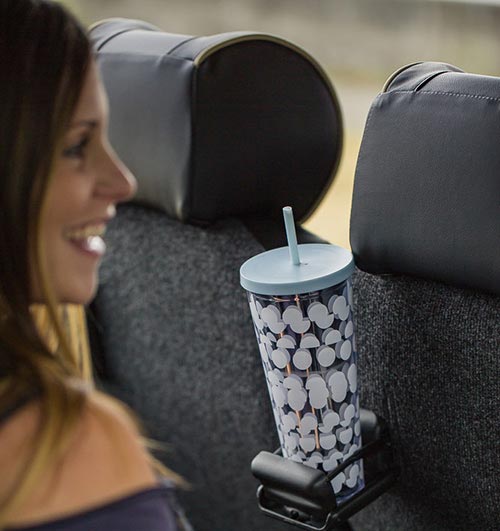 Passenger Conduct
All we ask of our passengers it to sit back, relax and enjoy the ride.
Our Safe Passenger Code of Conduct includes being respectful to the driver, fellow passengers, other motorists, and pedestrians. Dangerous or distracting behavior is not allowed on any MTRWESTERN vehicles.
CONSULT WITH US
Would you like to speak to one of our experts? Just submit your contact details and we'll be in touch shortly. You can also email us if you prefer that type of communication.