Bellevue Bus Charters
At MTRWestern, we provide the safest and most comfortable bus charters in Bellevue, WA. We provide our service to large and small groups on long and short trips. Our customer base for Bellevue bus charters includes athlete teams, church groups, community groups and schools.
Our charter services are open to all types of groups.
Our Bellevue bus charters are made to fit all people, including the tallest of athletes. Each person riding our bus charters will have a lot of legroom, breathing room and storage room.
Our seats are designed to blend comfort and luxury with ample legroom and excellent lumbar support.
Here are some of the services that we offer at our Bellevue bus charters company:
Bus charter services
Shuttle services
Military transportation services
Tours and travel services
Our Bellevue bus charters company at MTRWestern is ready to offer you and your team excellent transportation services! Call us today.
(888) 996-1237
Bellevue Chartered Buses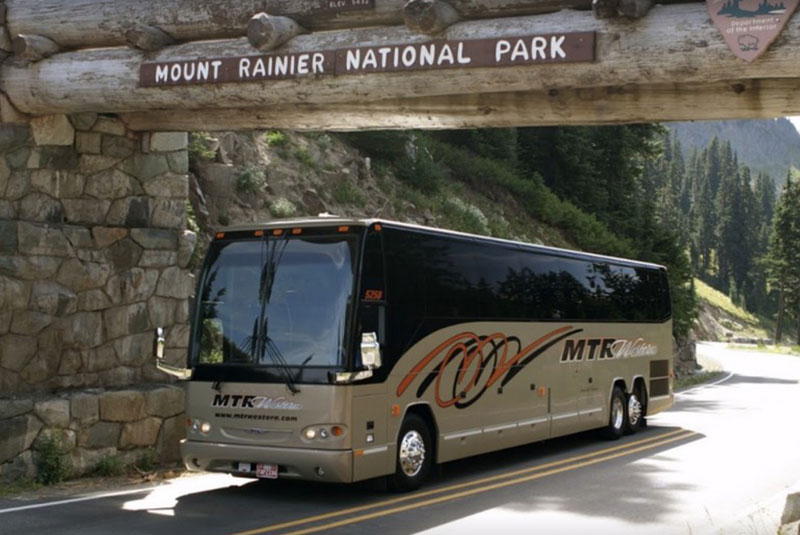 Our company for Bellevue chartered buses provides well-trained drivers who treat our clients with the utmost professionalism. We ensure that you have your privacy while onboard. Our Bellevue chartered buses have tinted windows to ensure privacy during your ride.
Our drivers for our Bellevue chartered buses are also trained with all the regulations and processes required to take your team from the tarmac and hotel to the stadium efficiently and on time.
All of our Bellevue chartered buses drivers also know how to navigate through huge stadiums effortlessly, and they will get your team to their destination on time with no hassles.
If you are looking for Bellevue chartered buses around you, we offer:
Chartered bus service
Shuttle transportation
Chartered bus
Charted service
Contact MTRWestern for Bellevue chartered buses for you and your team!
(888) 996-1237
Bellevue Tour Bus Charter
All of our buses at our Bellevue tour bus charter company are always well maintained and meet all the Federal Motor Carrier Safety Administration and OSHA standards. Our Bellevue tour bus charter company is a privately full transportation company that provides short-term charter bus services and long-term shuttle service contracts.
We offer the best transportation and hospitality services for our clients while traveling.
Our Bellevue tour bus charter company also offers tours buses for the mountain resorts. Our drivers are experts in navigating the multiple routes in the mountain areas during all seasons.
Therefore, you can trust us to get your guests to your resort safely all year round. Our Bellevue tour bus charter offers the safest way for people unfamiliar with the terrain to reach the mountains.
We ensure that your guests arrive relaxed and ready for a great experience at your resort.
Here are some of the vehicles we offer at our Bellevue tour bus charter company:
Mini coaches
Sprinter vans
Executive mini-coaches
Full-size motor coaches
Make MTRWestern your number one Bellevue tour bus charter company! Call today.
(888) 996-1237